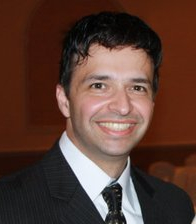 Hi. Since the Q throws everyone off, let's start with the name pronunciation. Essentially it's "ta – wreck", or what would have been better spelled as Tarek.
I'm a Technology Manager in the San Francisco Bay Area who has a passion for helping businesses maximize their investment in I.T, achieve a strategic advantage over their competition, and create great user experiences for their customers. My belief is that this is best accomplished by not treating I.T and business functions as separate entities, but rather as a tightly coupled cohesive unit in order to yield a greater synergy through collaboration and common goals.
I'm currently the Sr. Manager of Technology at Amcom Technology, overseeing all web based software development and business intelligence initiatives, working closely with our customer's executive staff and product management teams.
Personal interests and activities
I have almost too many interests that keep me occupied. Apart from family life I enjoy working out at the gym, cycling, chess, first person shooters on the XBOX such as Call of Duty and Battlefield, and listening to various forms of electronic music (drum and bass, dubstep, breakbeat, etc…).
I also spend time cycling through eMagazines, blogs, and books of varying topics from hardcore programming, to management and leadership, project management, agile/scrum, technology industry current events, to just general news on the economy and business climate.
Flex In Action
I'm the lead author of Flex 3 In Action and Flex 4 In Action books which are aimed at helping developers ramp up quickly in Adobe Flex, while at the same time diving very deep into core topics so that they have a solid foundation to build real world applications.
Books & Articles
2010 RIARockStars.com – The state of CF and the scarcity of talent
2010 Flex 4 In Action
2010 DevelopRIA.com – Principles of User Experience and Design
2009 Flex 3 In Action
2009 Flex 3 In Action white paper – Testing and debugging in Flex 3
2009 Flex 3 In Action white paper – Layouts and containers in Flex 3
2009 DevelopRIA.com – Getting started with RIA Test 2.0
2009 Flex Authority – Getting started with Unit Testing
2007 ColdFusion Developer's Journal – Adobe Flex interface customization
2006 Flex Developers Journal – Getting trained with Total Training's Flex 2
Childhood foray into computing
I began my software development career at the ripe age of 10 when I began coding on my Commodore VIC-20, where code was saved to a tape drive. As time went on I upgraded to the Commodore 64, Amiga, and eventually the Windows and UNIX platforms.
Bell Sygma/Bell Canada era
My formal career began at Bell Sygma Telecom Solutions (a subsidiary of Bell Canada) based out of Ottawa, Ontario, Canada. I was fresh out of college (around the age of 20), and it was at the same time the Internet and Web were beginning to emerge. It was positioned as a distributed online documentation vehicle (hence the term web – of documents), but I saw the huge potential to use it also to make these knowledge portals, and platform independent applications.
One day on my way back from lunch I walked by the main conference room and I overheard the Dept VP having a discussion regarding the purchasing of a $250K+ IBM solution to enable Bell phone technicians to access the vast volumes of phone infrastructure documentation electronically. So I invited myself in and aid hold off on that decision, give me 2 days and I'll have something for free. They were skeptical (back in those days, there was no such thing as free s/w), but were willing to wait two days.
I then created a C++ program that converted all their documentation into HTML, slapped up NCSA webserver with an Excite search engine, installed the Moasic web browser on their machines, and let them have it – and they couldn't believe it (understandably, they're used to how long it takes to do build traditional thick client software).
After that I became the internal web czar of Bell and went around training HTML & C++ based CGI programming to various teams in the company, and also created the first version of Bell Canada's public website.
iSTAR/PSINet stint
The web was continuing to grow in popularity, and as with anything, the next people think of is how to monetize it. So eCommerce then became an exploding area, and iSTAR Internet (ISP) hired me to architect and implement Canada's first national eCommerce platform. It was a brief stint lasting a little over a year as PSINet (an American ISP) acquired iSTAR (for the customer base), and seeing where the company was now headed (PSINet went bankrupt two years later) I set my eyes on California.
TIBCO Finance/REUTERS era
I was so eager to be in Silicon Valley that I accepted a job that really had nothing to do with what I specialized in, which was a third level product support specialist.
Call it karma or destiny, but I was invited to join a newly created intranet web team as the lead developer, and the mission was to build an internal company portal and content management system that would facilitate the collaboration within teams and across teams for this 250 person subsidiary of REUTERS.
Prior to starting development of this massive project I had a colleague in another team mention something called ColdFusion by Allaire. My jaw dropped when I saw how easy it was to build web applications, as I had been using C++ and Perl up until that point. Thus my adventures in ColdFusion began, and we successfully built this amazing intranet portal. In fact it was so successful that our parent company flew us to England to implement it at their HQ.
Unfortunately some good things come to an end, and REUTERS decided to shut down the Palo Alto campus, so it was time to move on.
eBay era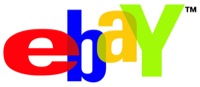 It was now the height of the 2000 dot com tech wreck and it was wreaking havoc in the industry, however I was fortunate to have a shot at a new team being formed at eBay called Knowledge Management. After four rounds of interviews against 15+ candidates, I was able to seal the deal.
It was a similar mission that I had at TIBCO/REUTERS, which was to build out an internal portal/CMS that would facilitate the capture of valuable unstructured tribal/institutional knowledge that existed within the minds of the staff into some searchable and structured form.
Leveraging the experience from REUTERS, accomplishing this goal was fairly straight forward, and we built a number of customized ColdFusion based portlets for various teams and to capture the types of knowledge they possessed.
However I was not satisfied with the user experience of certain web applications that required working with complex sets of information and/or workflows. JavaScript toolkits like jQuery didn't exist yet, so to do complex HTML DOM manipulation and CSS transformations just wasn't worth it.
So I began to research other options. I quickly dismissed Java Applets due to their poor user experience, and Flash seemed to have potential but as developer working with a tool optimized for designers was awkward and cumbersome. That's when I came across Adobe Flex V1.0 and fell in love with that.
Flex allowed me to created these rich user friendly experiences with fairly minimal effort, and I was such a believer in it's ability to help developers deliver great user experiences that I created the first Adobe Flex based website called CFLEX.Net as a portal to collate all useful Flex information.
Amcom Technology – where I'm currently at

After eBay I then moved onto a very small boutique I.T consulting company called Amcom Technology to focus on a key client.
The biggest reason for joining Amcom was the opportunity to really make a difference. At a company this small, even the most junior person plays a critical role. As well career wise, it allowed me to round out my non technical skills in the areas of client engagement, project management, management, and leadership.
During my time here I've introduced and switched our customer's project management methodology over to Agile/Scrum, and became a Certified ScrumMaster in the process.
Although I now manage fairly sizable  Software Development and Business Intelligence teams, I'm still a techie at heart and so I roll up my sleeves from time to time and will work on small projects as I have time for them.
Technology wise we use a mixed bag of SQL Server, ColdFusion, Flex, and  jQuery. And our long term plan is to transition into Groovy and Grails for web applications, and eventually get to iPhone and Android development.